Soft-FX Introduces Stock Events Module to TickTrader Trading Platform
We are excited to bring you Stock Events Module, which is introduced with a new update for TickTrader Trading Platform. Stock Events Module is designed to manage data during corporate actions by eliminating gaps arising from events such as Splits, Dividends, and Mergers and Acquisitions.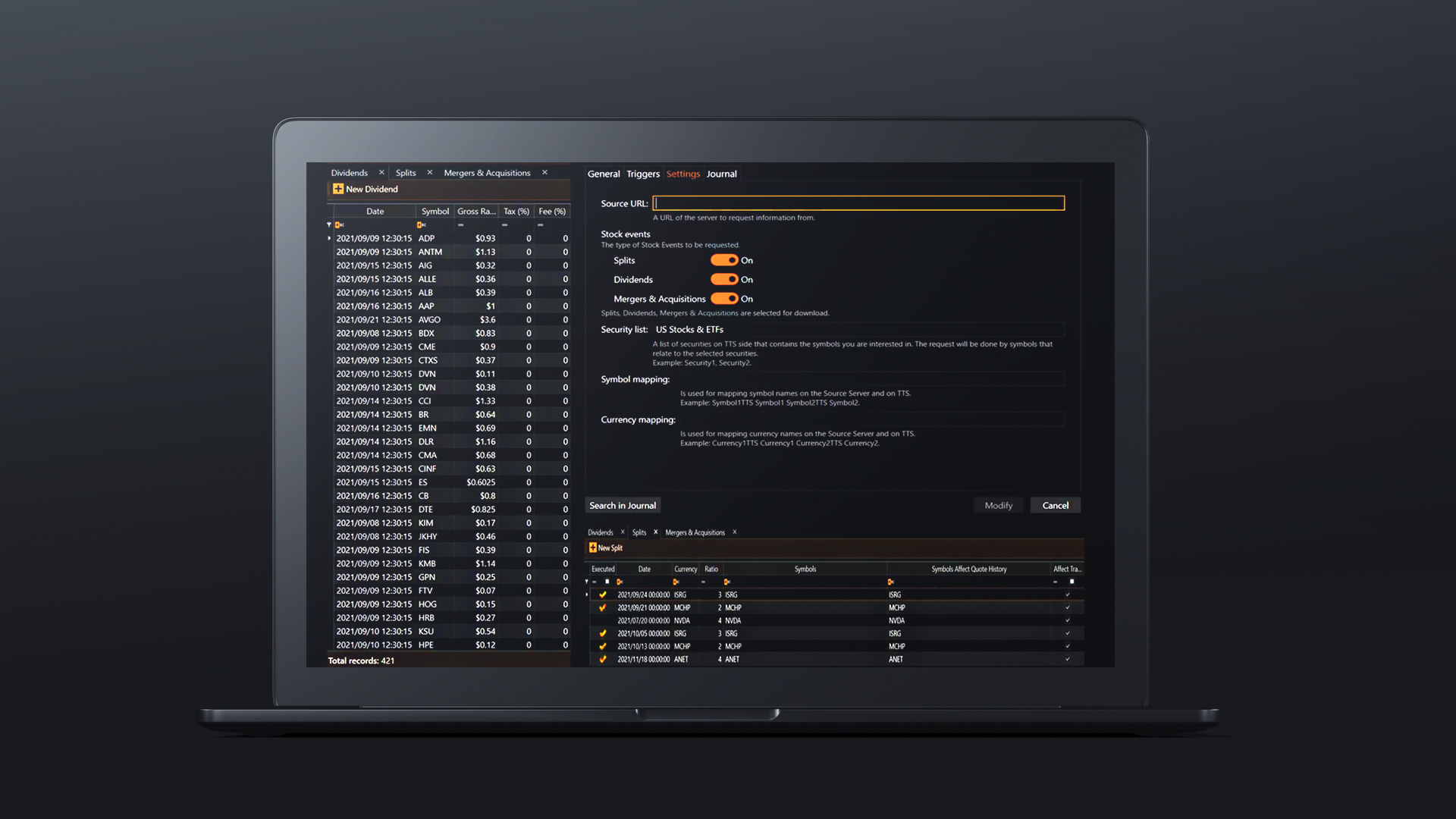 What is Stock Events Module?
This module allows configuring stock operations on the trading platform depending on corporate actions that occur at a particular point in time. Corporate action refers to any activity that brings material change to a stock-issuing organization and impacts its stakeholders. Dividends, stock splits, mergers, acquisitions, and spinoffs are examples of corporate actions, all of which can require significant resources to process in the absence of automation.
How does Stock Events Module work?
Consider such corporate events as stock splits. Stock splits may create large gaps on the chart, leading to a false impression of a sharp drop in the price. Based on the chart, technical indicators would give misleading sell signals. TickTrader Stock Events module helps to counteract such occurrences. The module also allows you to adjust data by eliminating gaps arising from events such as dividends, and mergers and acquisitions, enabling your platform to accept adjustments as seamlessly as possible.
You can contact us directly with any questions on TickTrader Trading Platform you may have.