Trader's Room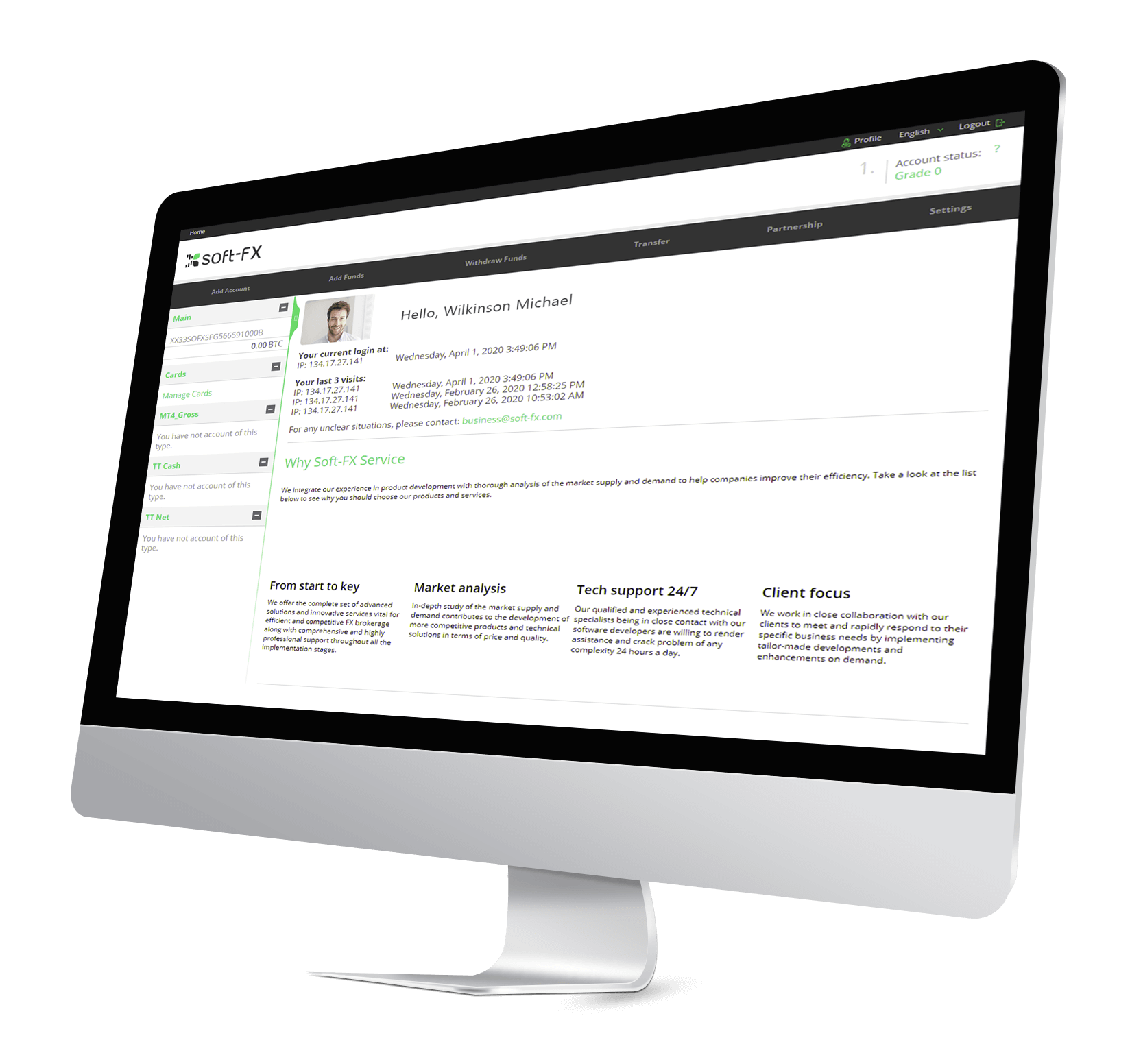 TickTrader Trader's Room represents back-office software for the new generation, providing the ability to track massive monetary flows, build comprehensive reports and securely receive end-user funds through a well-tuned admin feature set.

The software architecture of the product enables creating a comfortable client ecosystem for both local and international brokers or exchanges.
Trader's Room overview
Trader's Room delivery package includes our commitment to supporting you at every stage of integration and servicing.
Fast deployment
Our expertise in working with a wide variety of platforms ensures the shortest launch times. You will receive a functioning product in a period from a couple of hours to several days.
Multiple payment connections
Take advantage of 60+ fiat payment systems and a digital asset processing service integrated with 20+ blockchains, available from day one of the launch to handle Forex and blockchain operations.
Extensive integration options
Trader's Room is fully compatible with MT4 and MT5 platforms. We can also take care of any type of integration you need, including payment systems, digital asset processing services, investment services, etc.
Stonewall security
Trader's Room includes both admin-side and client-side safety features to ensure comprehensive protection for data and funds.
What is under the hood?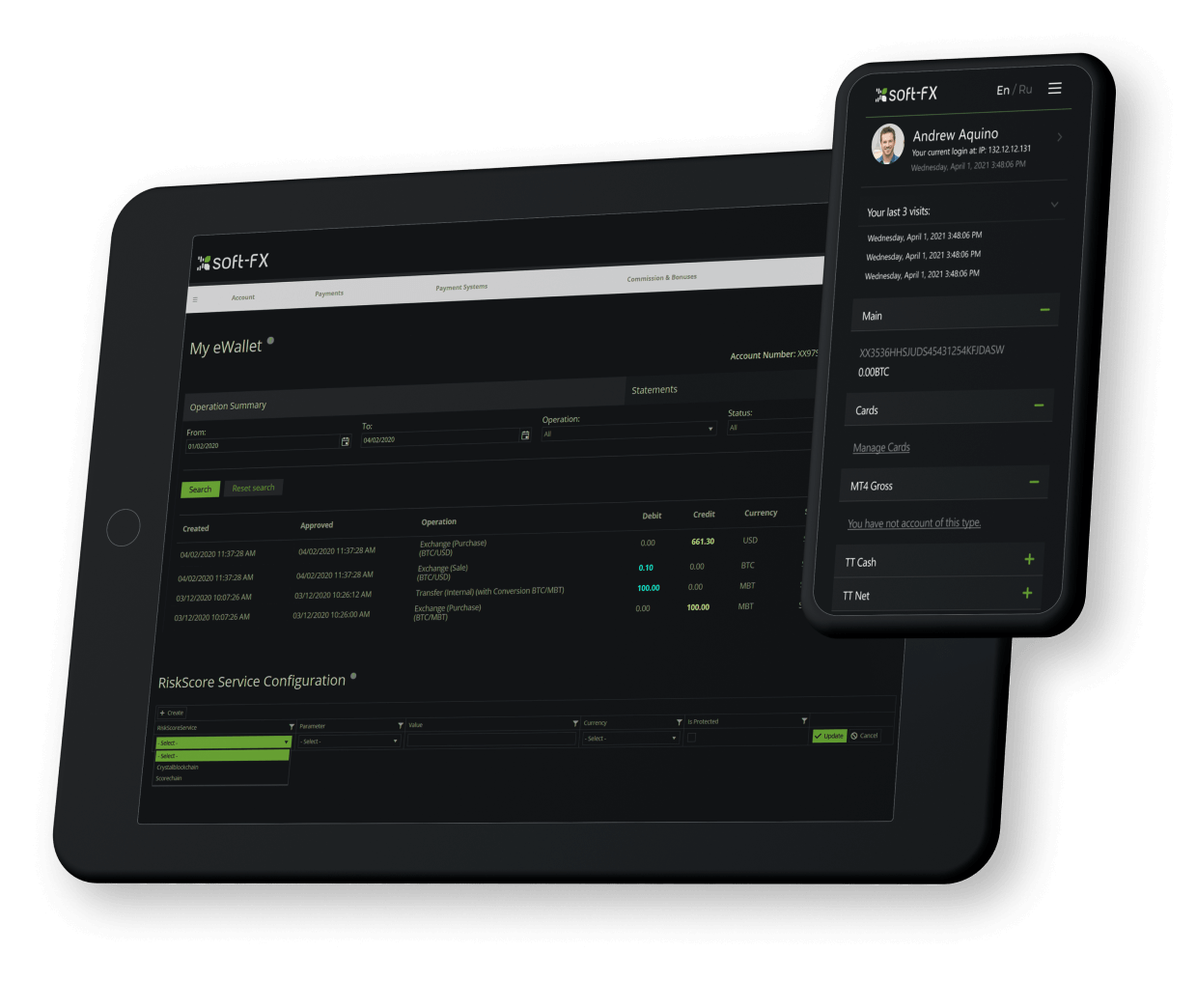 Trader's Room specifically designed for brokers and companies that need a multifunctional tool to manage massive flows of funds from clients. If necessary, the Trader's Room software infrastructure can be hosted in multiple data centers, including backup servers, for enhanced fault tolerance.

You're getting carefully designed Forex back office software with extensive functionality and a staggering number of ready-made integrations as your starter pack.
Client's Personal Area
• Deposit & Withdrawal
• Trading Accounts Opening
• Registration & Verification
Admin Area / Back Office
• Payment System (Fiat & Digital Asset Wallets)
• KYC / AML Modules
• Reporting & Analytics Tools
Features to Explore:
Personal Area
The design of the TickTrader Trader's Room implies accessibility for both beginners and experienced traders and investors with the widest coverage of clients' goals and objectives.
Popular trading platforms integrations
The TickTrader Trader's Room software package is delivered with ready-to-use integrations with the most requested trading platforms on the market – MetaTrader 4, MetaTrader 5, and TickTrader Trading Platform.
Multiple authorisation options
Clients have access to authorization through email, as well as more than 15 social media integrations, including LinkedIn, Twitter, Facebook, and others.
Built-in currency exchanger
Every client registered within Trader's Room gets access to the built-in proprietary exchanger, which can be used to exchange one type of asset for another without switching to another trading UI. System administrators can configure settings such as exchange rate and trading platform connections.
Features to Explore:
Admin Area
Admin Area allows administrators to set up and subsequent automation of most routine functions to free up time and resources for running more complex business operations. At the same time, the administrative module provides the highest level of security and generates detailed reports on demand.
Out-of-the-box integrations
Payment integrations
Trader's Room back office trading software includes more than 60 fiat payment systems and methods, including the bank wire, SEPA transfer, and credit cards deposit and withdrawal options. We also provide our own digital asset processing service (wallets) and custodial service integrated with more than 20 blockchains that are ready to be deployed. If you do not find the payment system you need in the list, we can connect it upon request.
Security analytics integrations
Integrations with Scorechain and Bitfury's Crystal allow blockchain-processed payments to be analyzed for illegal activity. If the payment number fails the trust check, the payment is sent to the financial control for further review.
CRM integrations
The product provides ready-made integrations with Zoho and Microsoft Dynamics CRMs. If necessary, you can connect any other CRM software with help from our technical department.
Multi-factor client authorization
In addition to username and password, Trader's Room Forex back office software utilizes security methods such as recovery codes, key generators, and connections through secure social networks.
Integrated KYC / AML tools
KYC and AML procedures ensure counterparty/customer visibility principle and eliminate the possibility of suspicious activity.
Enhanced admin-side security infrastructure
The product utilizes SSL (Secure Socket Layer) and TLS (Transport Layer Security) protocols to protect the system against unauthorized tampering. Servers and services are protected by restricted access options and the edge networking method, and all data is stored in relational databases without direct access to the Internet, with thorough verification of each user request.
With TickTrader Trader's Room, you can build literally any report you may be required to provide, whether you work under EU, UK or AUS regulation.

Our back office design enables compiling a report of any format from an array of data from your clients — client wallet reports, registration details, deposit and withdrawal operations, broker-dealer trading operations, etc.

The report can be customized to meet the requirements of your accounting or legal department, as well as the regulators of any region.
Other features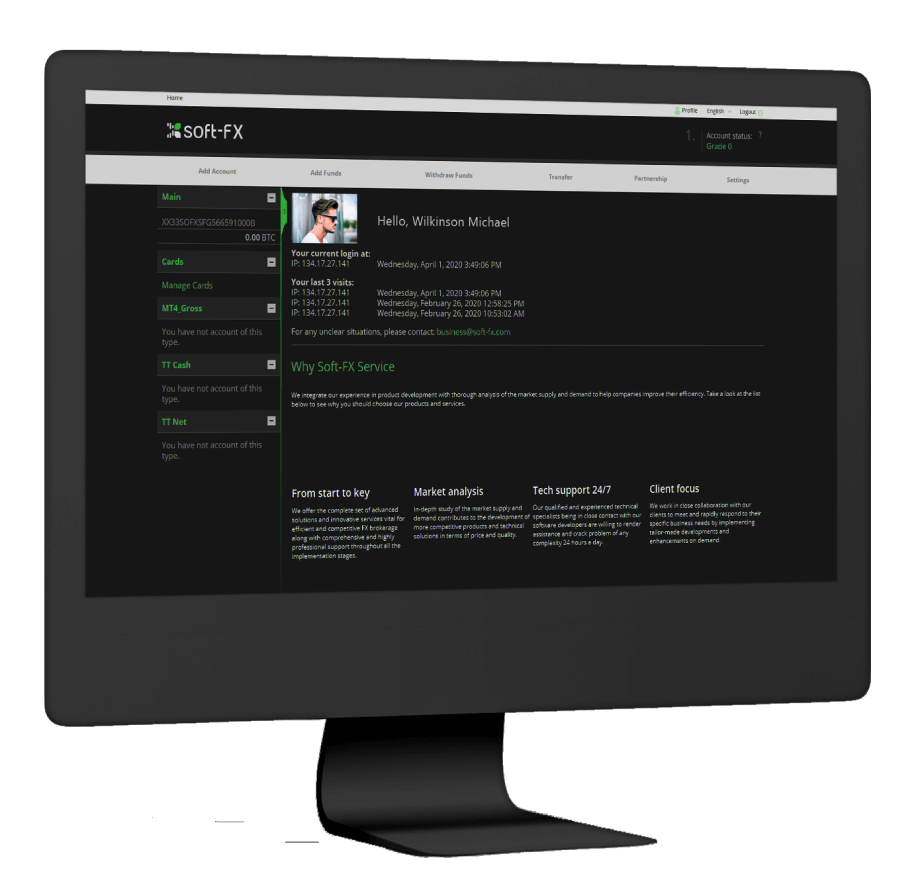 Trader's Room is a unifying power that provides you clear monitoring of money flows — every financial service and every payment system connected in a single Forex platform back office interface.

Once connected, you get a fully controlled system that allows you to securely receive end-user funds, as well as provide you detailed reports and analytics, and much more.
Multi-level

partnership programs

through referral links in the personal trading rooms to generate additional profits.
Multi-role

access to the admin area

— from full admin controls to non-overlapping functions up to finance and compliance.

Advanced

blockchain and custodial services

World-Check database

access for effective financial risks mitigation.
Friendly trading room

web UI

.
Onboarding, full

technical support

and education.
Case study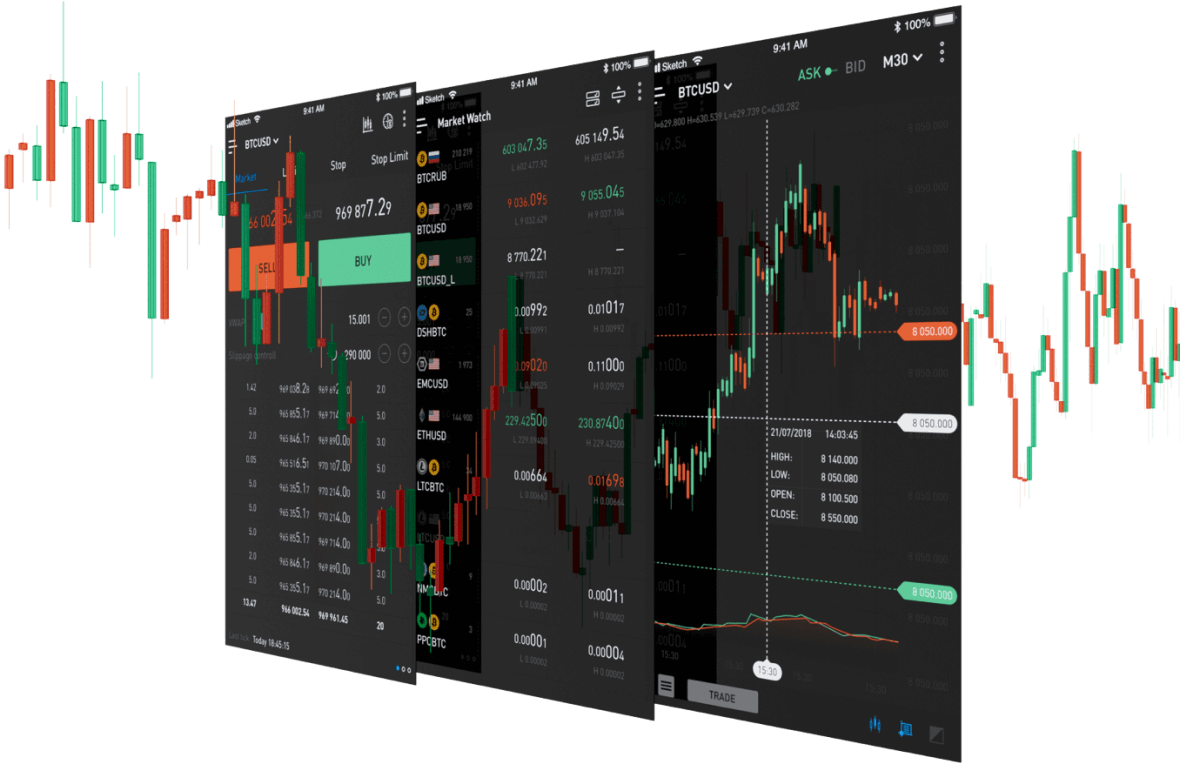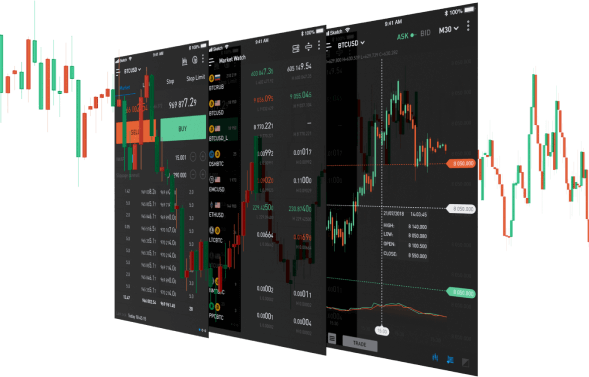 FXOpen is a trusted FX and CFD broker, founded in 2005. FXOpen provides cutting-edge ECN technology and offers the opportunity to trade over fifty FX pairs and a range of index, commodity, and equity CFDs, as well as some of the most popular digital asset CFDs through MetaTrader 4, MetaTrader 5, and TickTrader platforms.
For all these years, Trader's Room has been the solid core of all processes of our interaction with clients:
providing documents, setting security passwords, pin codes, etc;
verifying and processing customer requests and wallet operations;
processing of any related transactions (e.g. multi-asset digital platforms).
Explore Case Study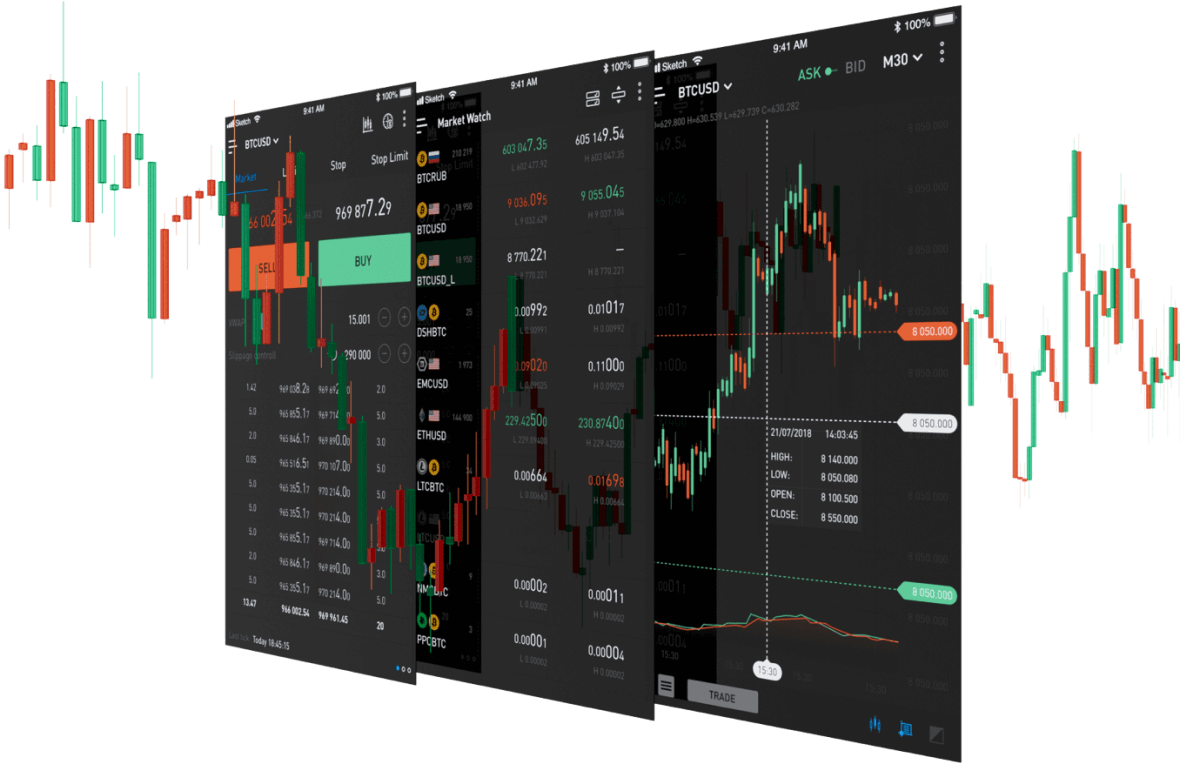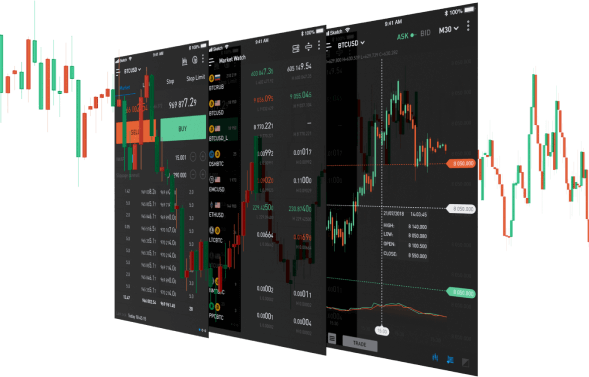 "Our main objective is to satisfy the client so that all his requests are fulfilled on time and as accurately as possible. Trader's Room is a back office software solution that has never failed us in achieving this"