Free2ex is a company striving to present innovative fintech products to trade cryptocurrencies and tokenized assets.


At the moment, Free2ex has obtained a license at High Technologies Park (Minsk, Belarus), passed a technological and legal audit, and launched a platform for trading digital assets with admission to perform SEPA transfers and operations with Visa and Mastercard.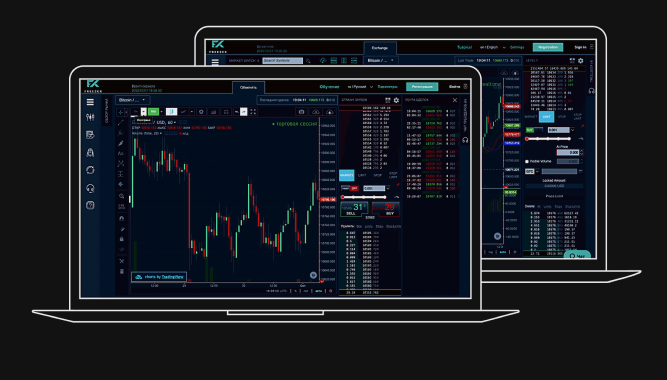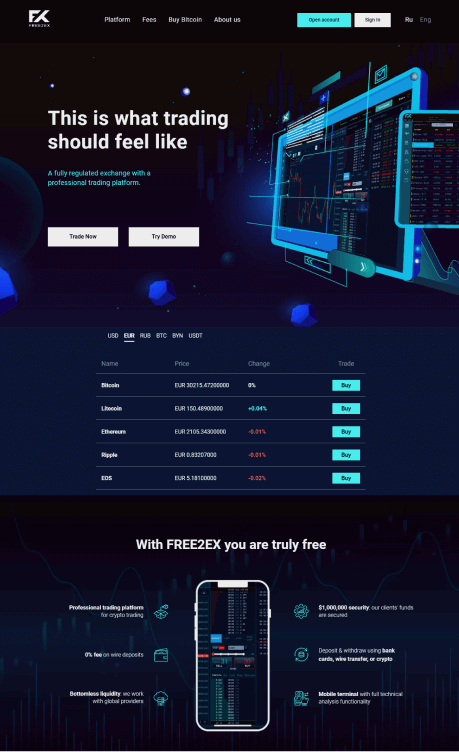 Step 1. The request
Since the Free2ex business concept includes much more than just a cryptocurrency trading platform, it imposes several additional requirements on the software vendor. The existing exchange serves as a foundation for an entire ecosystem related to cryptocurrencies and blockchain. Major requirements included the following:
a reliable crypto exchange platform and a team of technical specialists capable of deploying the solution in a short time
a margin trading model based on their own smart contracts;
asset tokenization and trading;
proprietary payment services development;
a service network to help other companies and startups create security token offerings.
Step 2. Solution implementation
Since the client's business involved building a complex infrastructure and obtaining a license from the local regulator, the launch of the trading platform proceeded in several stages.
Presentation and development
We introduced the client to the functionality and qualities of the solution and then began adapting the components to the needs of the client and prepare the trading platform for the technological audit.
The technological audit was conducted by Deloitte and successfully passed.
Delivery and deployment
Together with FREE2EX, we conducted a systems beta test, connected the payment options (like Visa, Mastercard, and SEPA), and launched the trading platform.
We also launched "Quick exchange" and " products, necessary for the client's business model.
Service and improvement
During the operation of the exchange, we updated our solution with new features according to client requests:
expansion of depositing and withdrawal options;
expansion of trading pairs;
connecting additional liquidity providers;
"Processing" and "Turnkey Exchanger" products launch;
referral program launch.
Step 3. The result
The customer received a solution that fully meets the current and future needs of the project. Along the way, the client was accompanied by legal and technical support, as well as advice on the details of the trading business set-up.
Free2ex got the foundation for the business model — a crypto exchange with the necessary functionality — in the shortest time possible.
An exchange with connections to major liquidity providers and necessary functions was launched.
All the necessary components have been connected to enable the growth of the planned trading blockchain ecosystem.

Soft-FX

solution and consulting made it possible to successfully pass the technological and legal audit.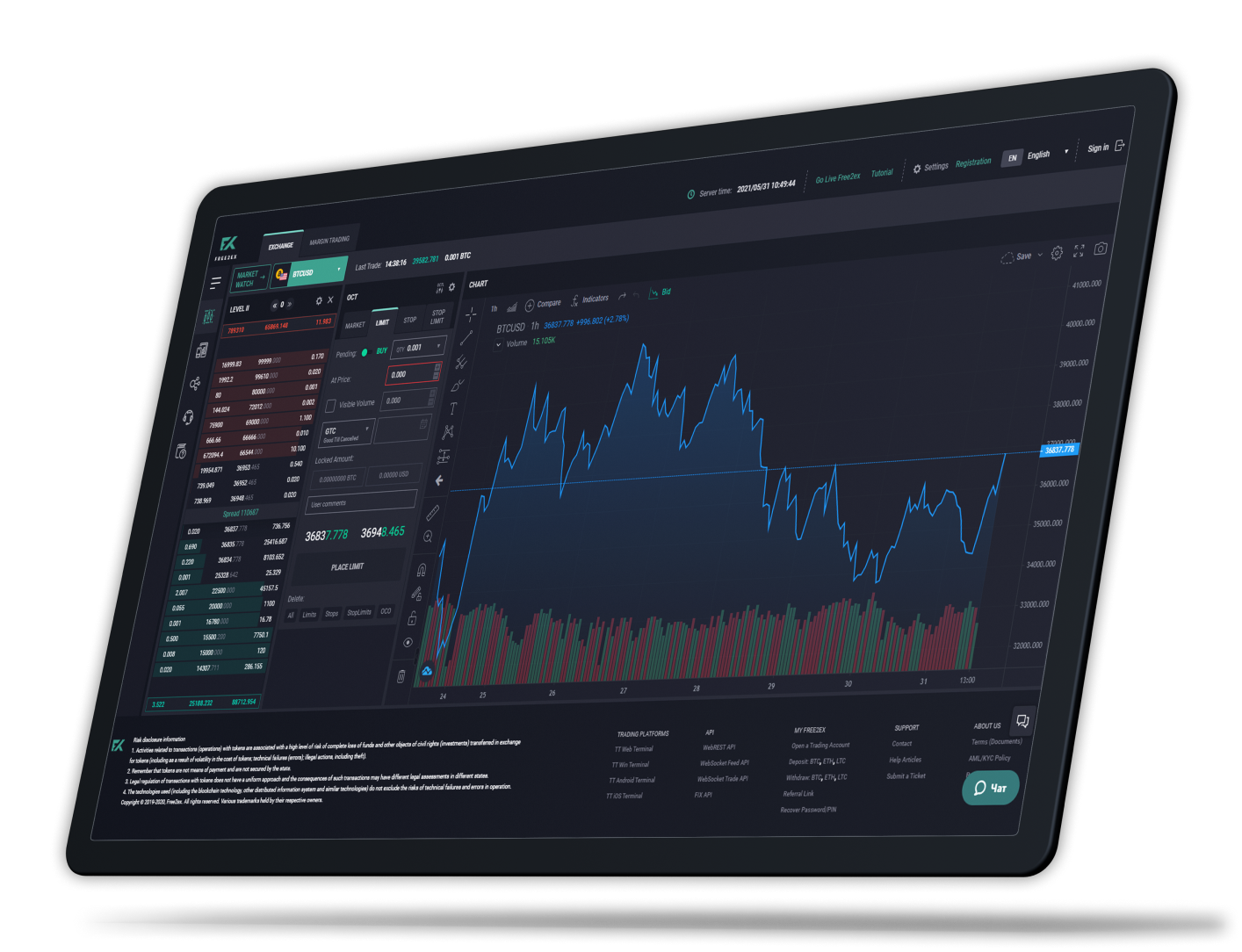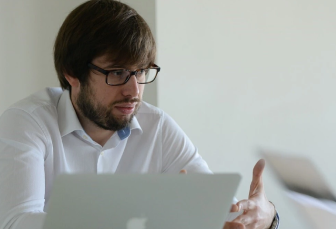 Aleksei Korolenko
Chief Marketing Officer at cryptocurrency exchange FREE2EX
"Soft-FX provided more than a white-label solution. With continuous support and a willingness to fine-tune the solution to the client's needs, we got at our disposal a customized solution that meets quite specific business requirements."